A UNIQUE WEEKEND OF
MUSIC · SCIENCE · COSMIC CULTURE · FAMILY FUN
revealed, Spring 2023
---
EXPLORE BLUEDOT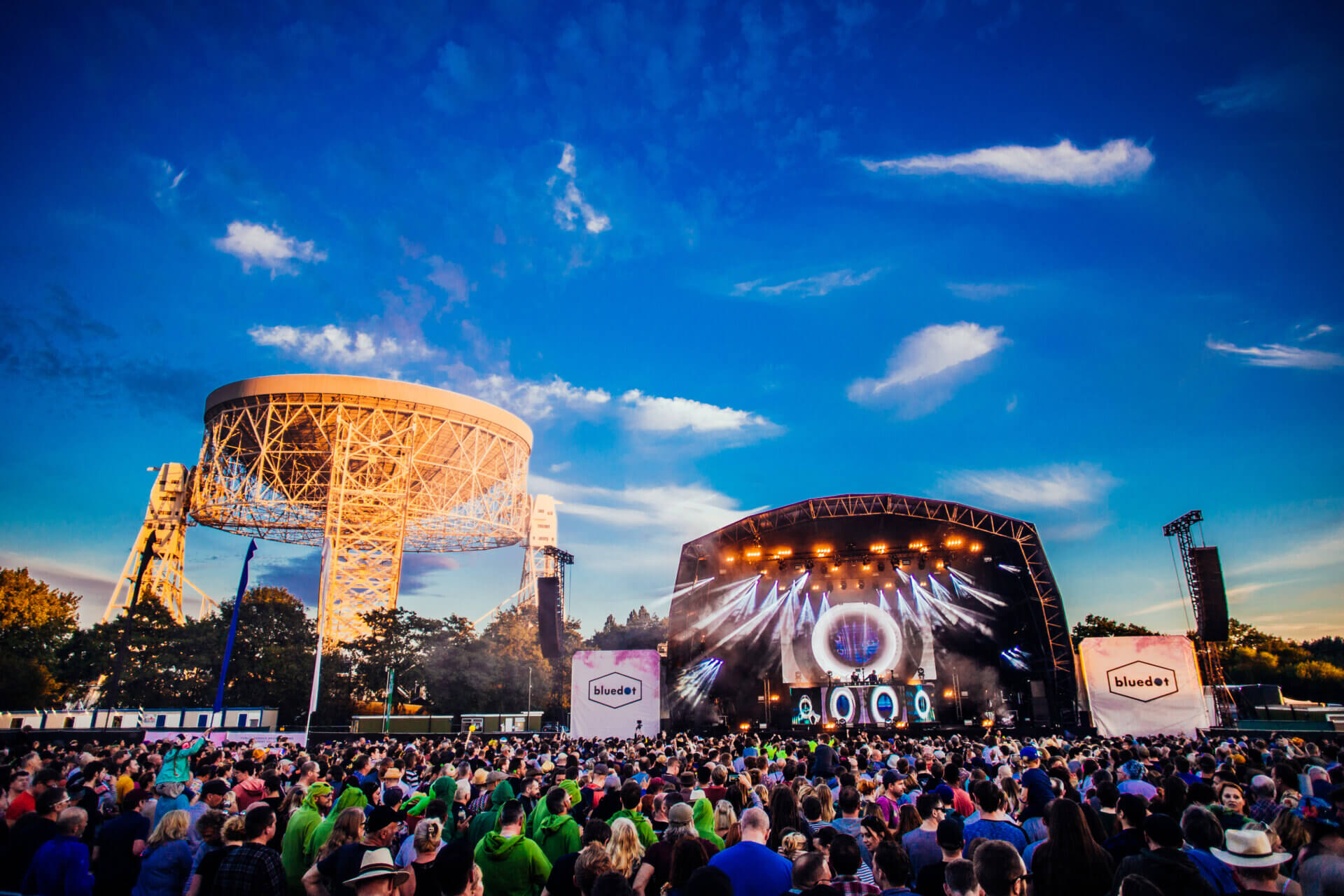 Bluedot 2022's unique combination of music, science, arts, culture and family fun saw us host music headliners Björk and The Hallé, Mogwai and Metronomy, Groove Armada and Hannah Peel & Paraorchestra, iconic science speakers including Tim Peake, Libby Jackson and Brian Cox, cultural icons including Helen Pankhurst, Delia Derbyshire Day and Rough Trade Books and family fun from Big Fish Little Fish, Brainiac Live, Clangers and much, much more. Bluedot 2022's line-up was our most diverse and most varied line-up to date, with a broader range of non-music activity than any previous year, record crowds for science and culture names, and a higher proportion of female/non-binary and non-white performers than ever before.
'A triumphant return… myriad of eclectic delights and musical highlights' – BBC
'A unique festival in which science and music go hand-in-hand, and where homemade spacesuits are as plentiful as band T-shirts' – The Guardian
★★★★ The Guardian · ★★★★★ Manchester Evening News · ★★★★ The Times
---
BOUTIQUE AT BLUEDOT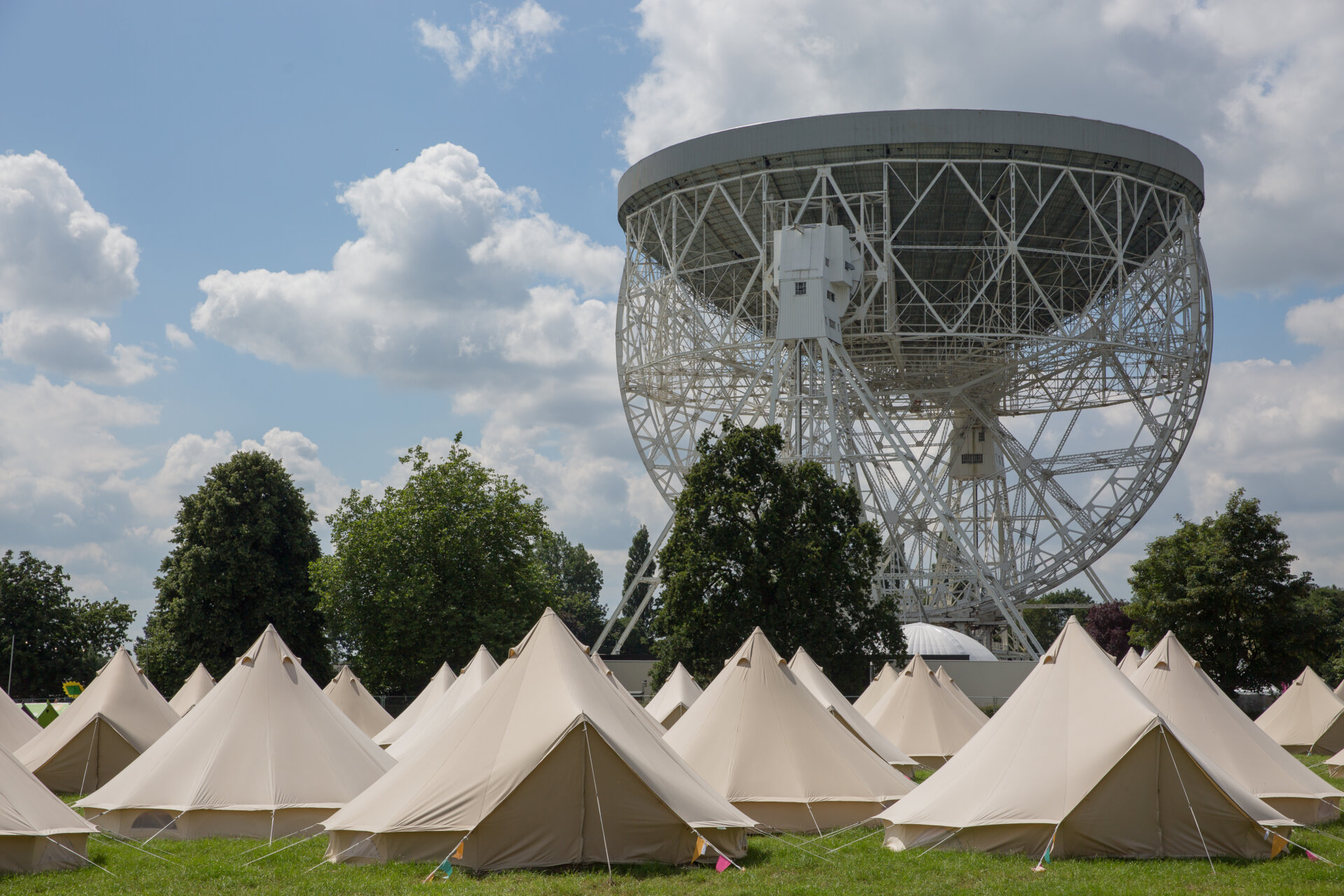 Introducing The Colony, our boutique campsite at bluedot. Wake up beneath the towering Lovell Telescope in our Bell Tents, Podpads, Bedouin Tents and more, and explore the vast wonders of the cosmos – or just sit back and observe the view. If you'd like to upgrade your standard weekend camping to something extraordinary, The Colony is the place for you.
These are available as buy outright or with our deposit scheme – spreading your payment across instalments, paid off before you arrive at bluedot.